Include LPG in 'Gold for Oil' programme to reduce persistent increases in prices – LPG Marketers Association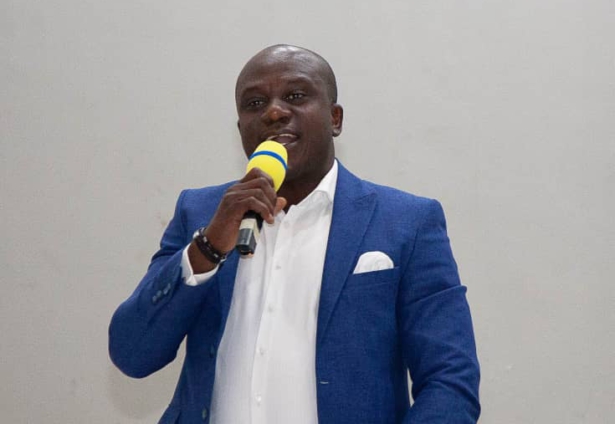 The Liquefied
Petroleum Gas (LPG) Marketers Association of Ghana is calling on government to
include LPG in its 'Gold for Oil' Programme.
This, the
association believes will go a long way to help stabilise and reduce the
soaring price of LGP, similar to that of petrol and diesel.
According to the Vice
President of the LPG Marketers Association, Gabriel Kumi, if urgent steps are
not taken to control the continuous surge in the price of the commodity,
government's efforts of increasing the consumption of LPG will be dashed.
"LPG prices have
gone up beginning today [March 1, 2023] and initial indications we are picking
from the BDCs [Bulk Oil Distributors] shows that the cost to the Oil Marketing
Companies has gone up by about 10% per kilogramme. If we are lucky, competition
will bring that one down to about 6% or 7%. But certainly, LPG price will go up
by not less than 5% beginning today and that will push the pump prices to about
¢16 per kilogramme from the ¢15 per kilogramme it was selling the previous
window".
"Diesel and petrol
prices are going down but unfortunately LPG prices keep escalating and that is why
our association has called on government to immediately look at including LPG
in the 'Gold for Oil' deal so that it can also bring the prices down. We
believe LPG is a product government must target in this deal because the rate
at which LPG prices are going up is unbelievable and this will certainly thwart
government's effort at increasing penetration and usage of LPG in Ghana", he explained.
As at Monday,
March 1, 2023 LPG outlets across the country revealed that the prices of LPG
have gone up by about 5% per kilogramme
Last year 2022,
LPG consumption went down by over 12% against that of 2021.
Mr. Kumi said that
should be a very big worry to every single Ghanaian and to government.
"Efforts should be
made to ensure that this 'Gold for Oil' deal, LPG is included immediately
because the experts are telling us that LPG prices on the international market
will keep escalating even though diesel and petrol prices are coming down. So
we appeal to government to immediately include LPG in this deal so it can help
stabilise prices".
He also called for
reduction in taxes, saying "we believe this is the best time for government to
take off taxes from LPG".
"So, if we're able
to get LPG included in the Gold for Oil deal, and the taxes are removed, we
believe that the prices could come down to a reasonable level so that every
Ghanaian can afford",
he added.
Tagged Gabriel Kumi, Gold for Oil Programme, LPG, LPG Marketers Association