Gold Mafia: Gold smuggler sneaks $40 million worth of gold out of Ghana every month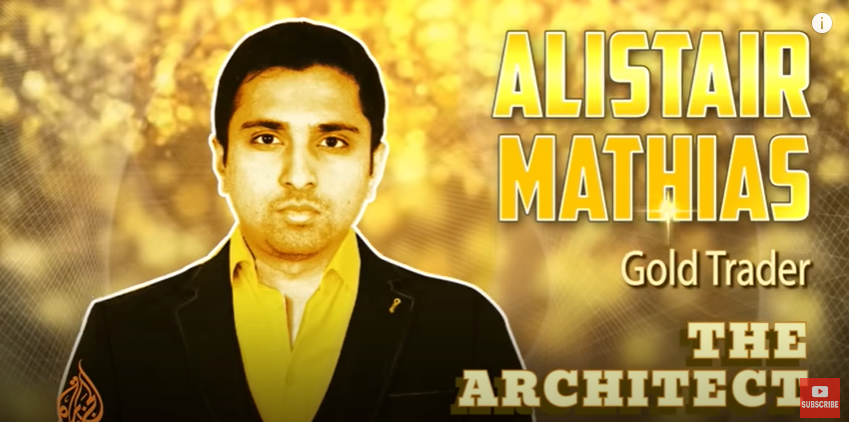 Al Jazeera's latest investigation, Gold Mafia, has uncovered
a gold trader who smuggles a ton of gold worth $40 million from Ghana every
month.
The investigative documentary further revealed a band of
criminals driving gold smuggling and money laundering worth billions of dollars
in Southern Africa.
However, those involved in this gold smuggling syndicate
have business networks that stretch across the continent and operate in many
other countries including Ghana.
Alistair Mathias, described by the investigative reporters
as a financial architect who builds money laundering schemes for corrupt
politicians, was approached by undercover journalists posing as Chinese
criminals to help them launder money from China.
While assuring the undercover reporters of his competence,
he revealed that he has been smuggling $40million worth of gold from Ghana
monthly, which is $480 million worth of gold annually.
"I've been doing it for about 13 years now, 14 years. In
Ghana I do one ton. I do $40million every month out of Ghana. This region I do
probably about 500 to one ton again. I do roughly about $70 to $80 million
every month. We can export from Zambia. I can export from South Africa," he
told the reporters.
He then urged the undercover journalists to set up a company
in Dubai that they could claim was involved in the gold trade in order to help
them launder their money.
So far, Al Jazeera has only released the first episode of
the four-part investigative series into gold smuggling in Africa.
Tagged Al Jazeera, Alistair Mathias, Gold Mafia, Gold smuggling