Energy Ministry isn't indebted to ECG; there was no disconnection of power supply – Egyapa Mercer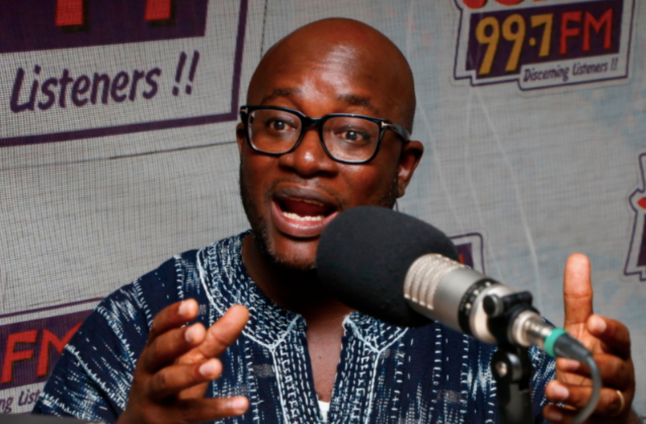 The Deputy Minister of Energy, Andrew Egyapa Mercer, says
the allegation that the Energy Ministry owes the Electricity Company of Ghana
is untrue.
Rather, he explained that his outfit encountered a technical
challenge and had to call on the ECG's managing director to intervene and offer
assistance.
According to the legislator, the Energy Ministry operates on
a prepaid system. Hence, it is impossible for anyone running on the prepaid
system to become indebted to the ECG.
"There was a technical problem that led to our
lights going off on that particular day, for which we sought the intervention
of the ECG's managing director to intervene," he explained.
On March 14, it was reported that the ECG had disconnected
power supply to the Energy Ministry, an incident that plunged the entire
Ministry into darkness for almost half a day.
Sources had it that the power was restored to the Ministry
after it paid its debt in full.
It would be recalled that March 20, the ECG underwent a
massive disconnection operation in a bid to mobilise revenue, as the Managing
Director of ECG, Samuel Dubik Mahama, disclosed that the company is owed over
GH¢5 billion from the month of September 2022 to February 2023.
Thus, Mr Mahama urged all agencies that are indebted to his
outfit to pay their bill, with the caution that agencies that refused to settle
their bills immediately would face the same consequence as the Energy Ministry.
Commenting on ECG's recent operation to retrieve monies
being owed to them, Mr Mercer said that the exercise has been sanctioned by the
Energy Ministry.
"The exercise that is being carried out by the ECG has
the full support with the Ministry of Energy because it is important that we
sustain our electricity generation," Mr Mercer stated.
He added that the revenue generated by the ECG will enable
it to pay the other agencies that are in the energy distribution value chain.
The legislator highlighted the implications of ECG failing
to pay its suppliers, saying that it would pose a serious threat to the
economy.
Tagged ECG, Ministry of Energy